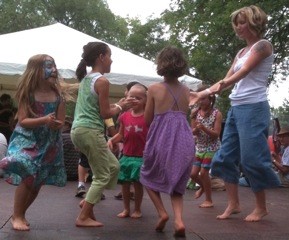 Our Family Fun Nights…
Encourage community spirit with families working together to complete fun based physical activity tasks.
Activities run on a circuit 'station' basis and incorporate Dance; Earth Games; Recreational Games; Challenge Games; etc.
The focus is on maximum participation in an active environment.
The school may select from the following options, the price will be quoted on application:
1) Equipment Only – Equipment is Delivered & Collected from the school. The school is responsible for setting up & running the FFN.
2) Equipment (Set-Up) – Equipment is set-up & taken down for the school. The school is only responsible for running the FFN itself.
3) Full Service – Play 4 Life arranges everything for the school which includes running the FFN.