BALLS, BODY & BRAINS
"Learning To Move & Moving To Learn"
PLAY 4 LIFE'S Perceptual Motor & Fundamental Movement Skills Program for children from Kindergarten to Year 2.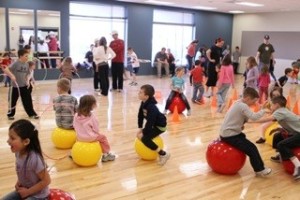 Our BBB Program:
Offers a series (8 sessions) of structured physical activity. The series of sessions are cost effective with flexible session lengths to suit the schools needs.
Aims to develop a child's perception and understanding of 'self' in relation to the world through movement / motor experiences.
Provides schools with experienced / specialised coaches.
Uses activities and equipment that motivates and encourages participation so as to develop and improve skills
Minimises the workload for classroom teachers but maximises the positive skill development outcomes for children.
Provides skill checklist templates for ongoing assessment that outline main aspects of skill acquisition.
Balls, Body & Brains offers children the opportunity to work through a sequence of experiences to develop perception and motor outcomes along with memory training. Children's confidence grows, language skills develop and the fundamental sports skills are learned which will enable the child to move competently into major games and activities. Children become self-assured, aware they have a place in the world and sware of the contributions they can make to the world.
We are confident that our Balls, Body & Brains program will develop and improve your children's perceptual motor and fundamental movement skills while saving your school time and resources.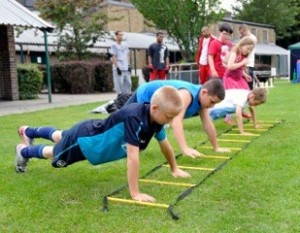 "Learning To Move & Moving To Learn"