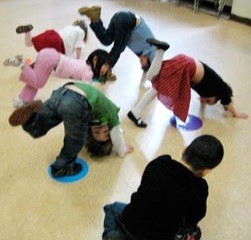 After-School Balls, Body & Brains:
Fundamental Movement Skill Programs have been proven to assist children's academic success, physical coordination, spacial and social awareness and self esteem, whilst providing structured physical activity!
Our FUN Balls Body & Brains programs focus on learning the basic skills with Maximum Participation. It's all about Learning to Move & Moving to Learn.
All Sessions are coordinated by Physical Education Teachers and run by Physical Education Specialists or Qualified Coaches.
All Teachers, Specialists and Coaches have their Working with Children Check Certification.
There are approximately 6 – 8 Sessions per program.
Each Session is 1 hour in length.
The program venue is on the School Grounds and is straight After-School on a set day per week.
Payment for each program can be made in cash, cheque, credit card or direct deposit.
Online Registrations and Payments will be available for selected schools and programs from 2015.