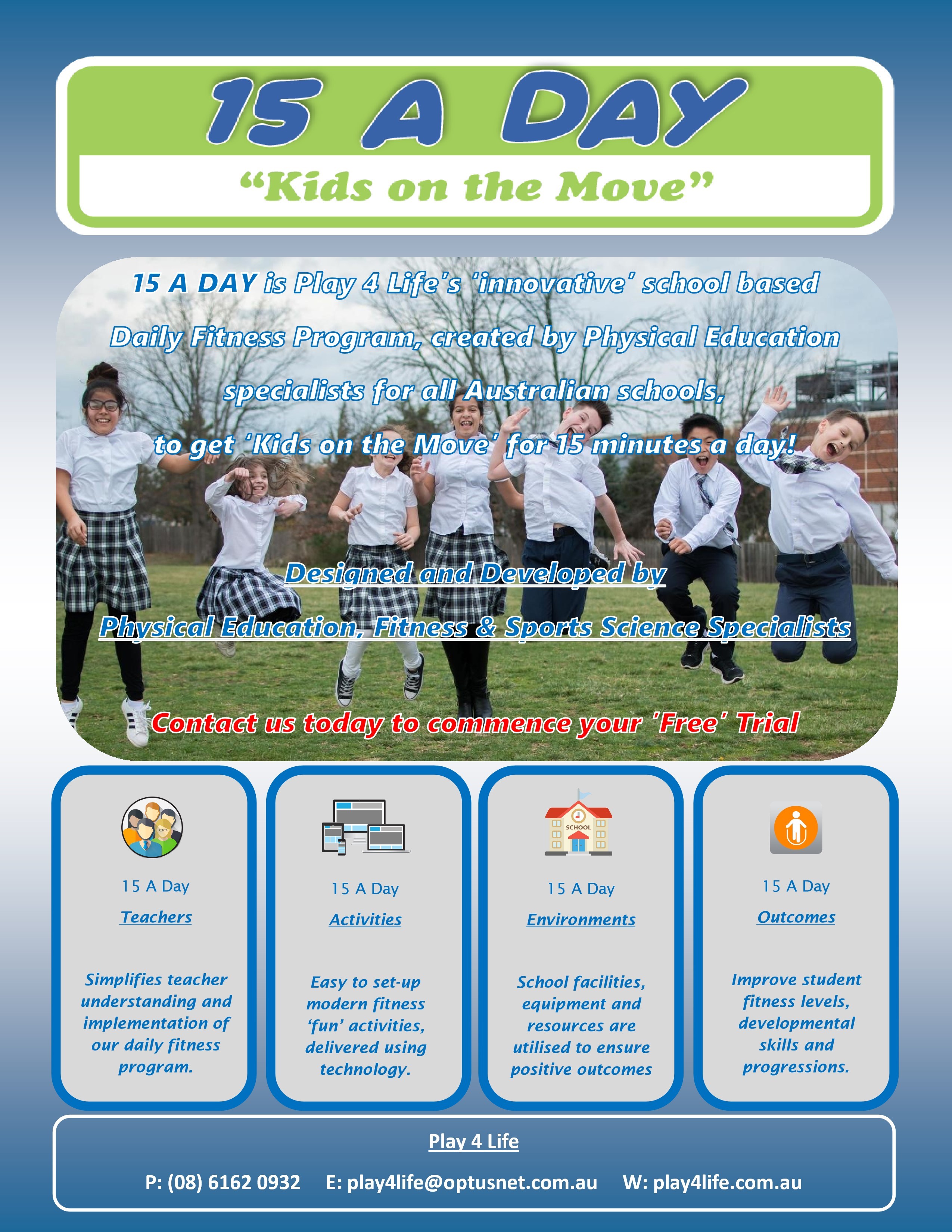 Play 4 Life's 15 A DAY Daily Fitness program has been designed & developed by Physical Education, Fitness & Sports Science specialists to: 
Simplify the process for classroom teachers to implement & promote daily physical activity that assists in educational outcomes.
Utilise & maximise the school's facilities and resources.
Use a variety of easy to set-up traditional & technology driven fun activities. All instructions, resources & activities are presented on Videos.  An example can be viewed on the above sample video. 
Assist schools to meet their daily physical activity quota by getting 'Kids on the Move' for at least 15 minutes a day!
Our prices are based on student numbers & start from as low as 60 cents per student, per term.
REGISTER YOUR INTEREST TODAY TO JOIN OUR FREE TRIAL.
(Conditions Apply)